Our mission:
Empower independent developers to launch successful products.
What we do:
X Space
We host a bi-weekly space on X where we interview developers building their own products. Join in to learn how others do it, and stick around to ask questions!
Follow @fullstackchat
Newsletter
Insights currated from leading SaaS builders delivered directly to your inbox. Our newsletter is sent out every other week, also includes community updates and milestones submitted by members.
Subscribe
Community
The fullstack.chat Discord community is filled with other builders with the goal of launching and operating successful products.
Join the Discord
Most recent space
In the most recent Space, Brian spoke with Matias Hernandez who's building an AI-powered speech-to-text Saas that runs directly from the browser.
We discuss his target audience, the tech stack, and various challenges he's run into building his first product he intends to launch and be used by others!
Listen on YouTube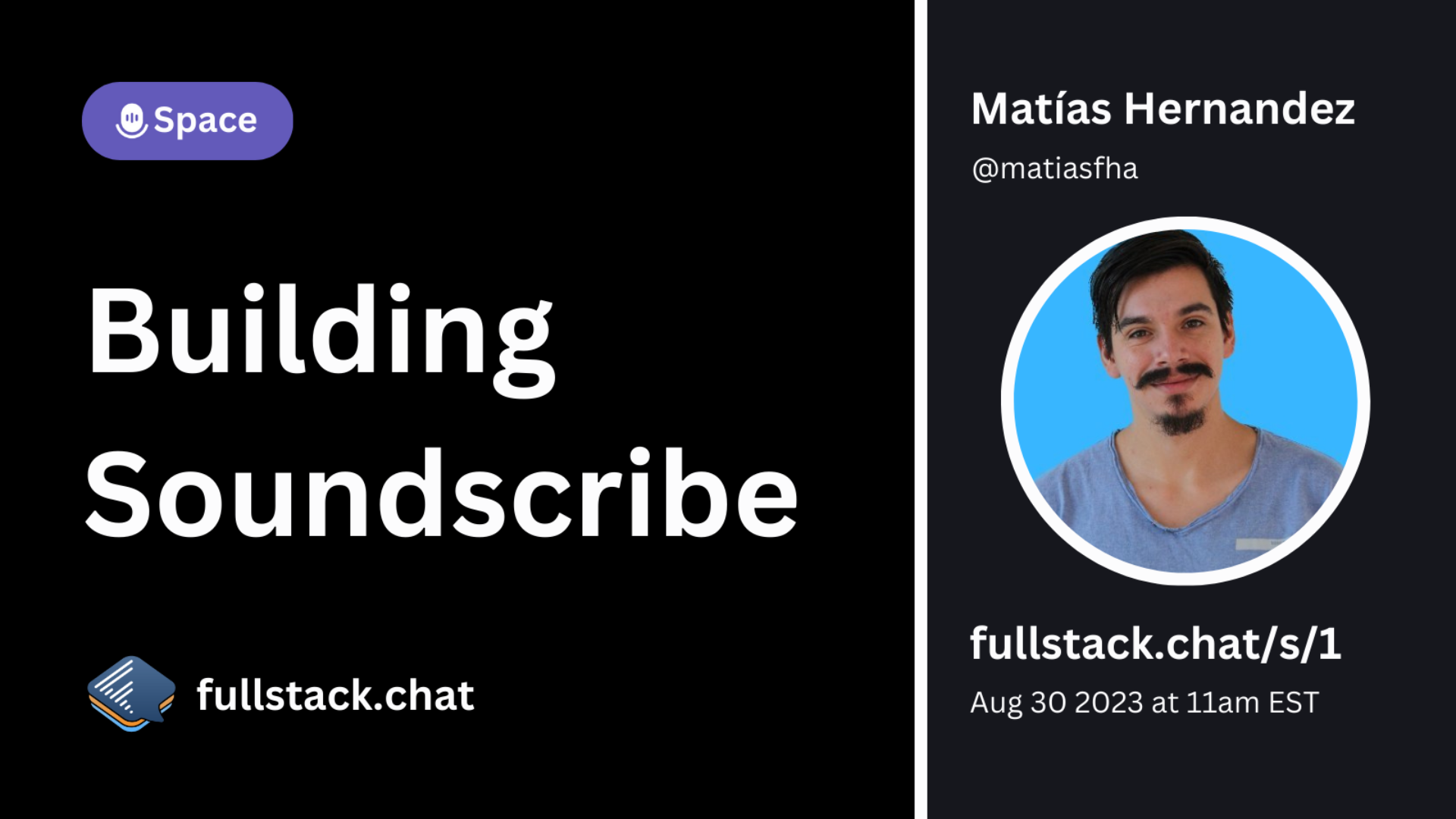 Core principles:
Authenticity and integrity
Members are expected to be honest and authentic at all times and to avoid being intentionally deceptive for any reason.
Kindness and openness
With honesty, be respectfully nice. We all come from different walks of life and members should welcome others with open arms.
Willing altruism
We're all here with a common goal. Be willing to lift others up, a high tide raises all boats.